CREATE YOUR OWN OBJET D'ART – SIMPLY RECYCLE AND REPURPOSE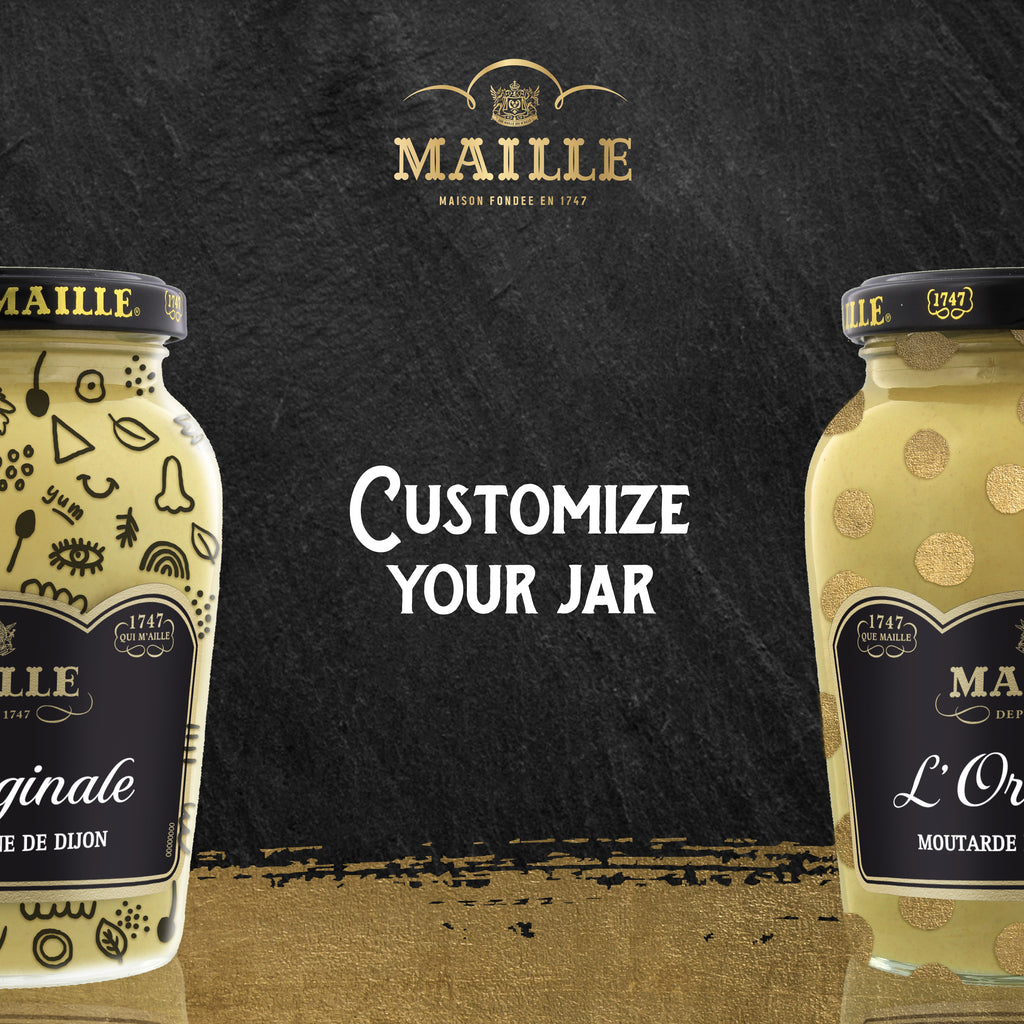 Like you, we love to fill our homes with beautiful objects that tell a story. We love to recycle and reuse, and in doing so, make a difference. And when we can repurpose a beautiful object, it all comes together and makes our heart, and the planet, sing! All Maille classic and gourmet products, in glass or ceramic jars and in an array of shapes and colours, will stylishly grace your home.
Once you have savoured every last drop of their treasures, you could get creatively inspired to find their new purpose.
They are perfect for the organisation of teaspoons and metal straws, or for fresh or dried herbs, neatly displayed and within easy reach on your counter top in the kitchen. Or use them to store your stationery or make-up brushes. And if you have green fingers, they make charming pots for trendy succulents.
A trio of slender black Balsamic Vinegar of Modena bottles, each graced with a bloom, makes an elegant centerpiece. Lidded verrines become sophisticated candle votives. Or why not fill your jar with sweet treats? Add a homemade card and pretty ribbon, and gift to that special foodie friend. Or add an artful dash of paint!
Gorgeous collectibles, our sandstone jars are imbued with the provenance of classic French romance. Born of the rich mineral clay of the Loire Valley, and made at Le Manufacture de Digoin in Burgundy with the savoir faire of centuries of artisanal craftsmanship, they finally receive the Fleur de Lys mark of Maille, the coat of arms designed by Jean-Herbout in 1931.
Curate your collection of gorgeous Maille art vessels, personalising them to suit your unique style. Their potential is only as limited as your imagination! What is the next chapter for your Maille jar?
---