EXPLORE THE WORLD FROM YOUR KITCHEN - MAILLE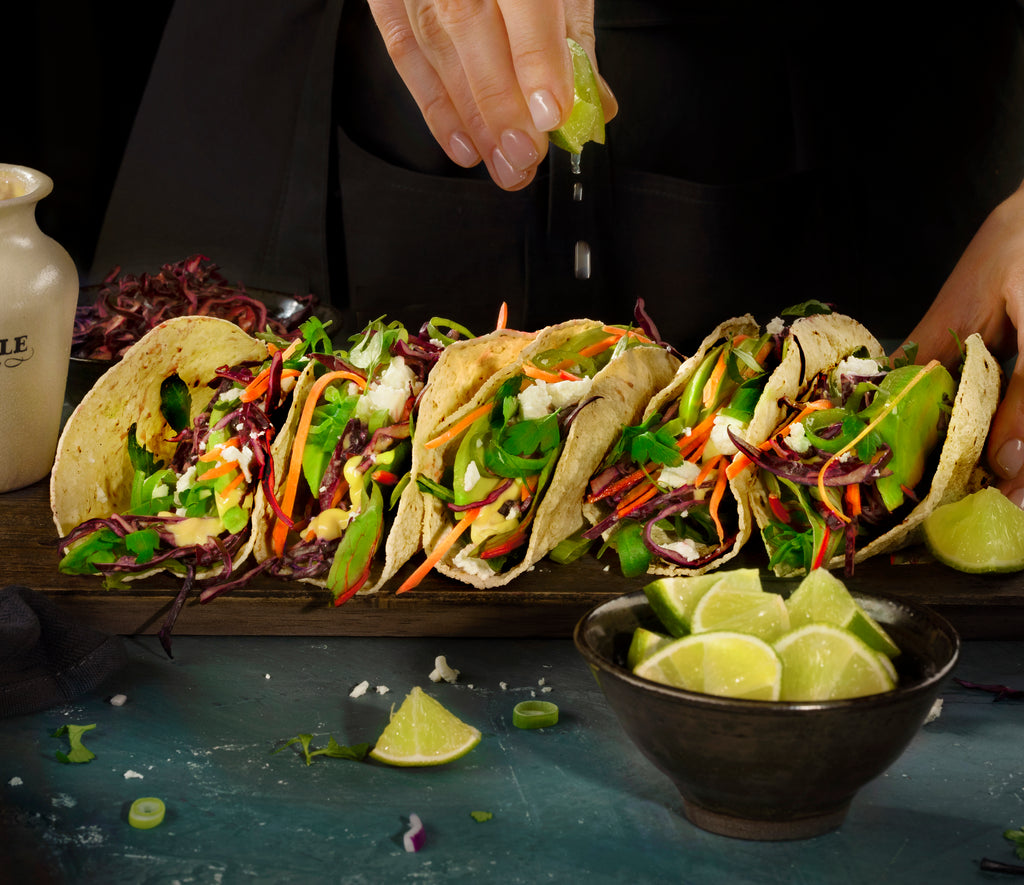 Food has nurtured the world's cultures for centuries. We are here to do the same, whether you are an active traveller or love to explore a country's cuisine from the comfort of your kitchen. Quite simply, flavour is meant to be explored!
Spain's delicious food is credited to the use of simple, naturally high-quality, locally sourced ingredients. Gazpacho, a tasty plant-based favourite, is best served chilled on a hot day, but can also warm the soul on a cold one. The flavours of our Tomato, carrot and wholegrain gazpacho are intensified when blended until smooth with a tablespoon of Maille Wholegrain Mustard. And don't forget the grand finale of a delicious dollop of fried wholegrain mustard added on top.
Head west and explore a little of Mexico. Just the name conjures up images of tortillas, tacos and tequila! A vibrantly colourful country, bring Mexico into your kitchen with our vegan Maille mini tacos.   
Perfect as an aperitif or finger food, these soft tortilla tacos are packed with flavour. A diverse variety of finely chopped veggies, crumbled feta cheese, fresh fragrant herbs and a generous drizzle our Maille rosemary honey mustard for a gorgeous gourmet edge.
Spin the globe and travel to Greece, a foodie's dream. Try a Maille take on Gigandes Plaki, an easy vegetarian meze dish of Baked White Butter Beans in tomato sauce. Perfect for brunch, lunch or dinner, these giant butter beans in tomato passata, red onions, garlic and oregano are delicious with the generous addition of Maille. For a classic French spin on this recipe, use Maille Dijon Originale and for gourmet goodness, use Maille Dijon Originale with White Wine.
Get into chef mode and travel from home by adding a French twist to your favourite dishes from around the world with Maille, elevating them into modern creations, full of punchy flavour.
---